https://www.milliondollarmissi...
The Massey Raise Up crew is a committee of young volunteers who initiate, plan and organise a range of activities, workshops and events for local youth. They require funding to create a youth-focused space for young people to study and learn, connect and interact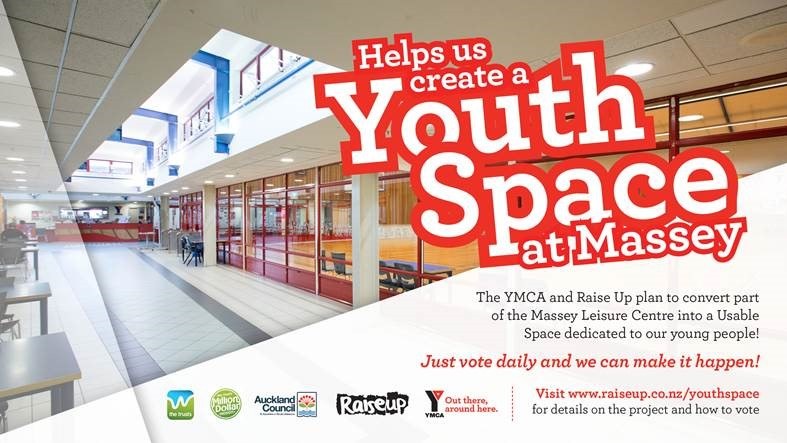 In Early 2016, the Massey Raise Up crew came up with the idea of creating a space in the Massey Leisure Centre dedicated to youth. After some brainstorming and research, the crew discovered there were no indoor youth dedicated spaces in massey, the closest being zeal in Henderson. This prompted the crew to think of ideas on where and how they could create the space for the young people in the massey community. 

On the 1st of September, the crew presented their ideas to the Henderson-massey local board chambers. Pushing past the nerves, the young people successfully presented their ideas and aspirations which were met with much enthusiasm from the Local Board who then promised to investigate options to make the project happen. 

Now we have been given the opportunity to hear the communities voice by being accepted as a finalist in the Trusts million dollar mission.