Upper Hutt Santa Parade!
4th December 2016 – The Upper Hutt Raise Up Crew entered a float into the annual local Christmas Parade. With the theme pre-chosen the Crew decided to go with a favourite "The Polar Express"!

They all had a great time handing out flyers and lollies to our local community, and creating some more awareness of the Upper Hutt Raise Up crew and what we are all about!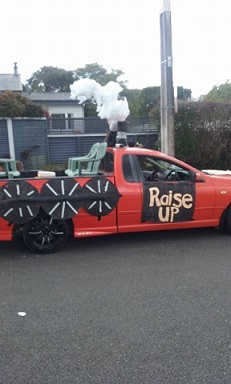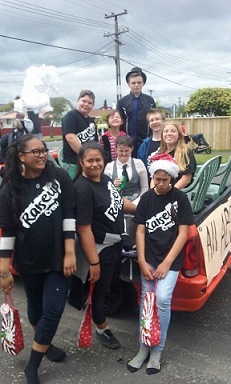 YouthFest – Youth Week!
27th May 2017 – The Upper Hutt Raise Up Crew were invited to another local youth group's event to run a workshop and some games for the participants. The Crew designed their stall for the event and came up with the concept for our workshop "What is a leader?"
The Workshop had 30 participants who all really enjoyed the session and the Crew had a great time getting to know more of the youth in their community
Upper Hutt Hackathon
28th –  30th July 2017 – Raise Up Upper Hutt were selected out of 26 projects to become project holders for Upper Hutt Hackathon The crew pitched and presented their house of horrors event to a committee, members of public and members of council. They were selected and were one of 3 project holders for the weekend. A fantastic experience for the crew in public speaking, problem solving, brainstorming, working with others, marketing experience, organisational skills, working to deadlines. The crew did such an amazing job that they were gifted $1000 from Hackathon to go towards running their community project idea – The House of Horrors.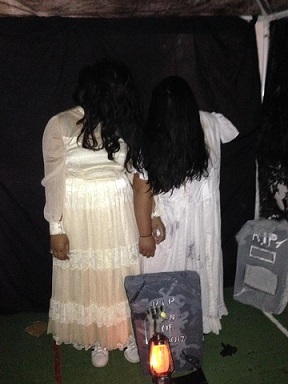 Gore Make Up Workshop!
18th August 2017 – The Upper Hutt Raise Up Crew held a Gore Makeup workshop where participants could learn to work with liquid latex and how to use simple house ingredients to come up with the most gory of wounds.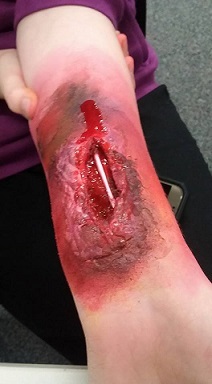 Hutt Valley Gangshow Pack In!
16th September – The Raise Up Upper Hutt Crew were all set to head over to Porirua to assist the Porirua Crew with their Harbour Clean Up, unfortunately bad weather prevented this event from going ahead. Fortunately we had news that the local Scouts and Guides were packing into Lower Hutt Little Theatre, getting ready for their week of performances for the Hutt Valley Scout and Guide Gangshow. The wardrobe team had over 500 costumes and 74 pairs of shoes that needed to be sized, stickered, numbered and delivered to the correct dressing room. Our Upper Hutt Crew were only too happy to lend a hand.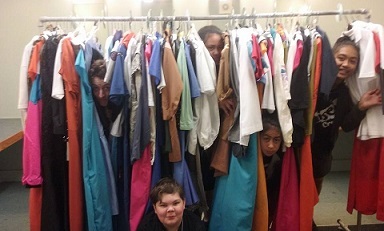 Petone Foreshore Clean Up!
The Upper Hutt Crew took part in a community clean-up of Petone Beach. Petone is the closest beach that Upper Hutt has and the crew decided that they would like to take part in the clean-up and help to promote healthy environments.