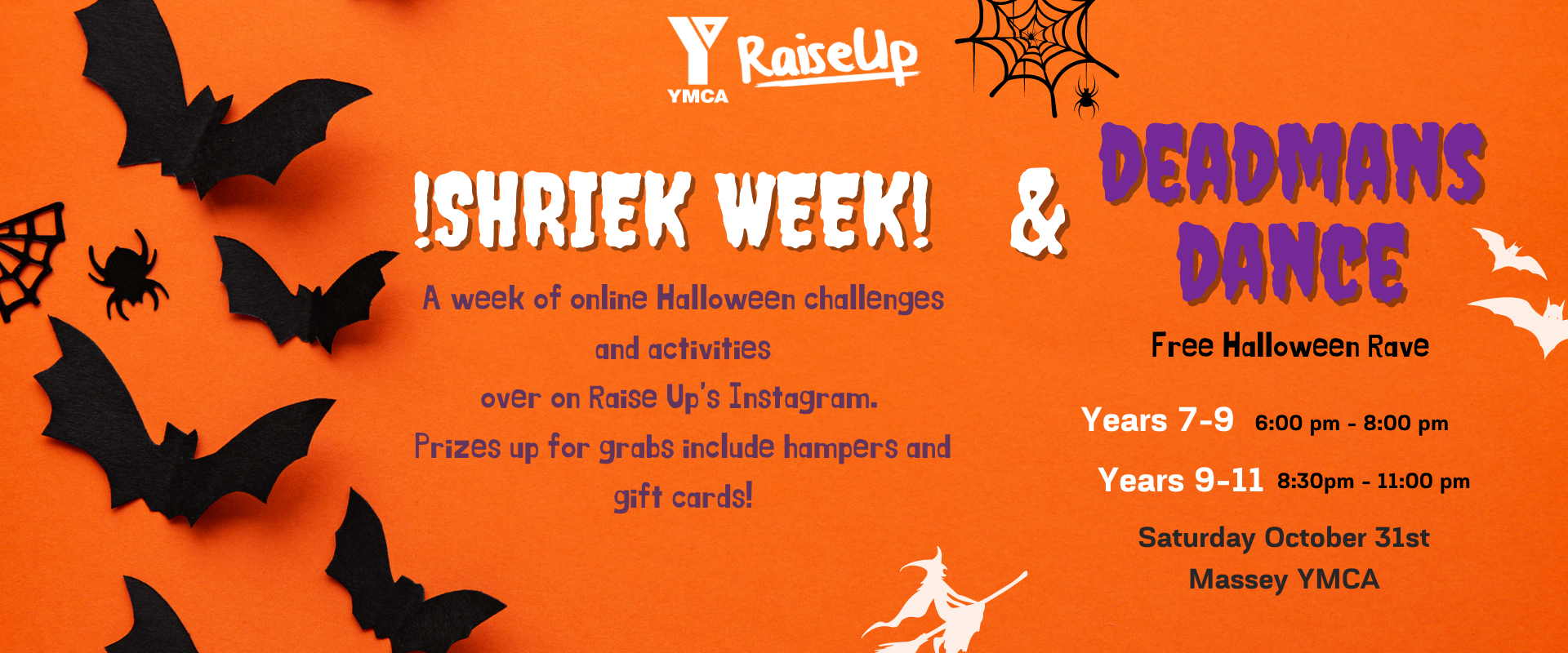 Raise Up Massey brings to you "Deadmans Dance" halloween dance parties for year 7s up to year 11s

Saturday 31st October. YMCA Massey Leisure Centre
yr7 to yr9: 6pm to 8pm
yr 9 to yr11: 8:30pm to 11pm

Free entry! (donations appreciated)

In addition to this, We are bringing you 'Shriek Week'
a week of online challenges to spook up your halloween.

Get involved by following us on Instagram @RaiseupNZ
Prize packs awarded for each challenge aswell as a prize draw for completing all challenges!